SIP trunk Interface Type:
①NNI–Point-to-Point mode
The extension numbers of the two PBX cannot be repeated, and each manages its own extension number. Two PBX need to create a sip trunk, and the sip trunk fills in the IP address and port number of the other PBX.
②UNI–Register mode
Our PBX is used as a gateway. Register another PBX sip number or register an IMS number.
DID Number select DID Number 1 or DID Number 2. You can check on DID setting.
SIP trunk configuration as shown below:
SIP/IMS account register as shown below:
2.SIP trunk Inbound setting(For UNI mode)
DID number call is detected and proceed to the next action.
DID number is the register number of the last step.
3. SIP trunk Outbound
Linear Routing function means to dial out without prefixes.
Local outbound route: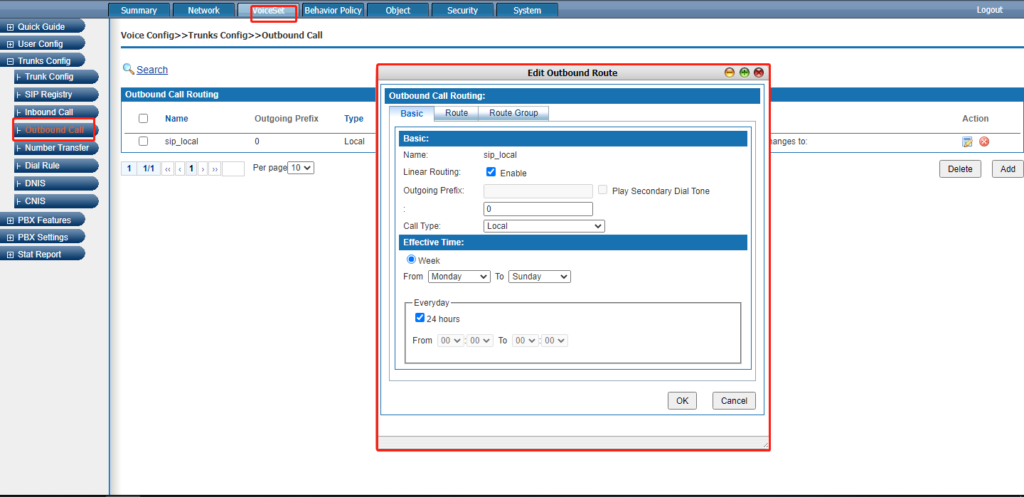 National outbound route:
International outbound route: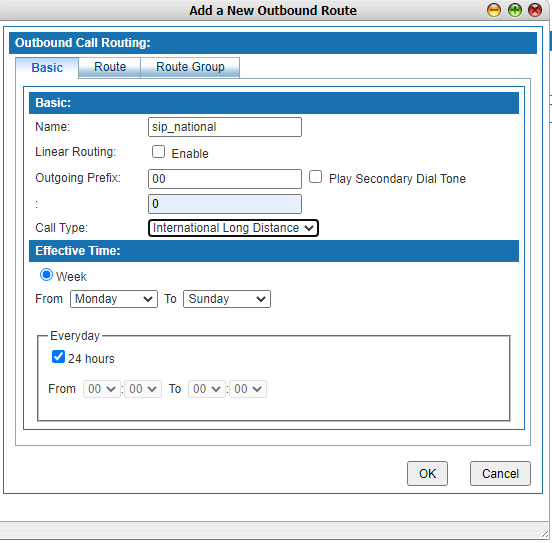 Three outbound routes of the sip trunk:

4. DID number setting
SIP trunk Use DID number 1/2 to make outgoing calls.
DID number is the account that you register.
Just SIP trunk-UNI mode need to set DID number.
If you do not fill in DID number. When you call out, you will use the random registered number as the calling number to call out.